Powerbuilt Tools summer promotion is here!
October & November 2021
Be in to Win 1 of 2 Sea-Doo 2021 Spark Trixx 3up.
Spend over $50 on any Powerbuilt Tools during October & November 2021 and BE IN TO WIN!
PLUS be in to win from our 40 Runner up prizes.
10 Powerbuilt 9Dr Tool Boxes
30 Powerbuilt Screwdriver Sets
Follow our Facebook & Instagram
to keep up with our latest deals.
Simply enter here online with your receipt.
Entries close 5pm 31 November 2021.
Terms and conditions of entry apply, click here to read.
Promotion now closed.
SCROLL DOWN FOR FULL WINNERS LIST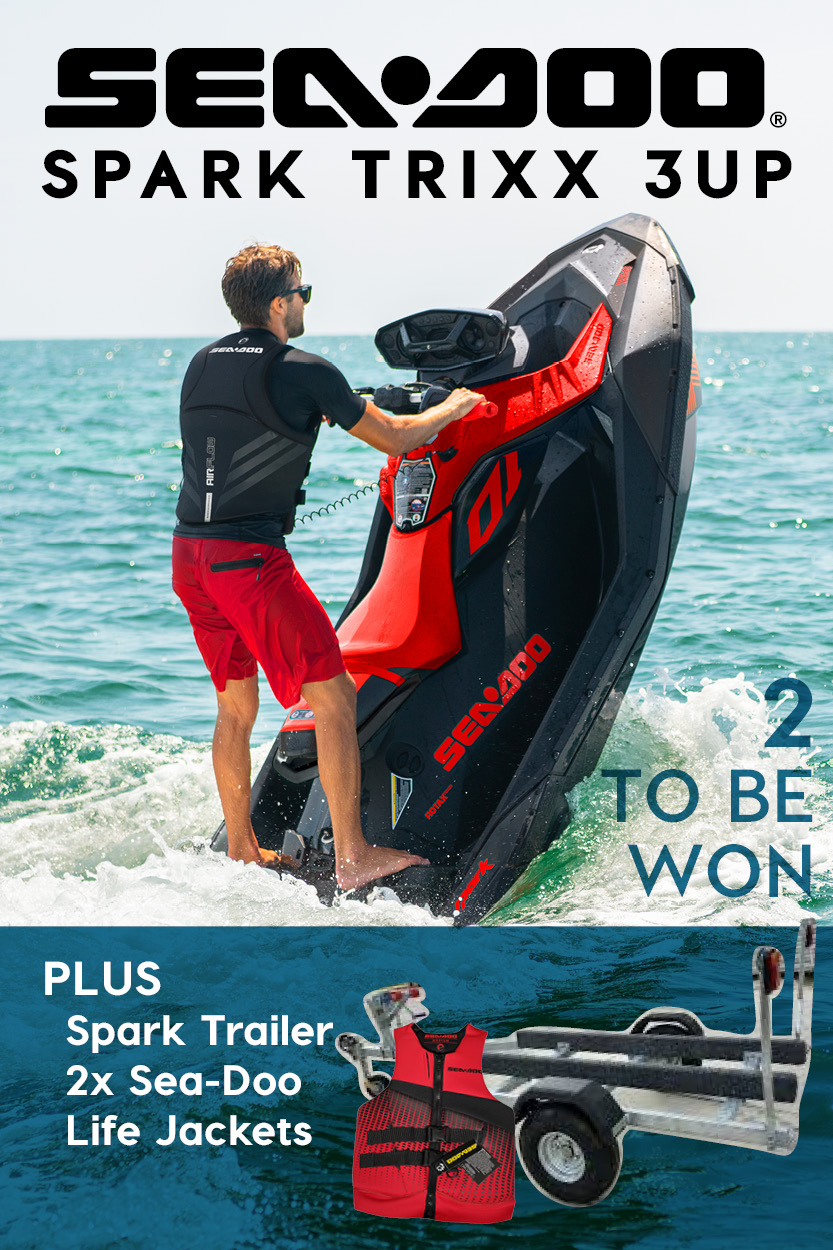 WINNERS
North Island
David Youle
TradeZone Taupo/Pro Trade Supplies
South Island
Gwen Oliver
TradeZone Oamaru/Ireland Engineering Solutions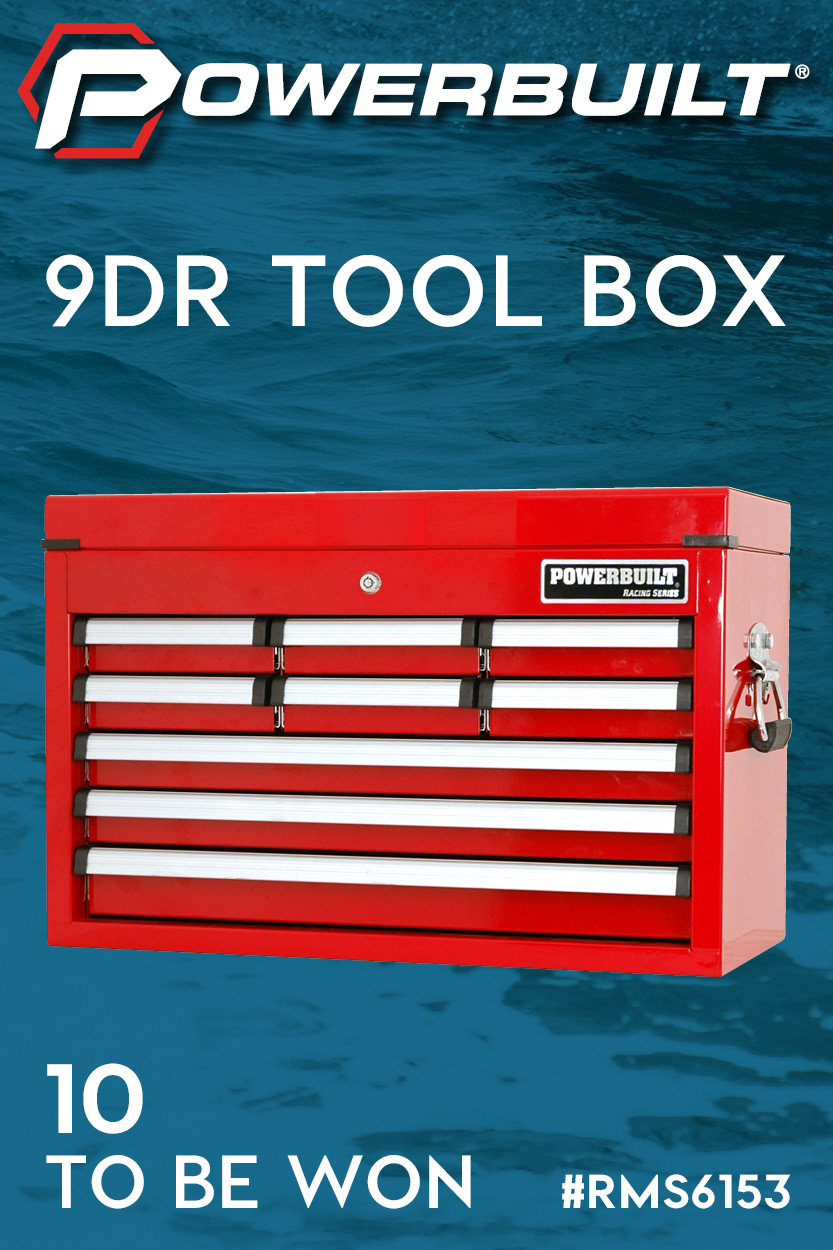 WINNERS
Alan Saunders – Central Auto parts & equipment, Feilding
Brock Robinson – Masson Implement
Callum Bultitude – George Henry & Co
David Rumsey – OnlineTools
Garry Young – The ToolShed Dunedin
Logan Moynihan – The ToolShed Dunedin
Luke Adamson – Stratford Powertool Centre
Michael Crooks – TradeZone Oamaru/Ireland Engineering Solutions
Sean Roughan – TradeZone Invercargill/E Hayes & Sons Ltd
Simon Walsh – George Henry & Co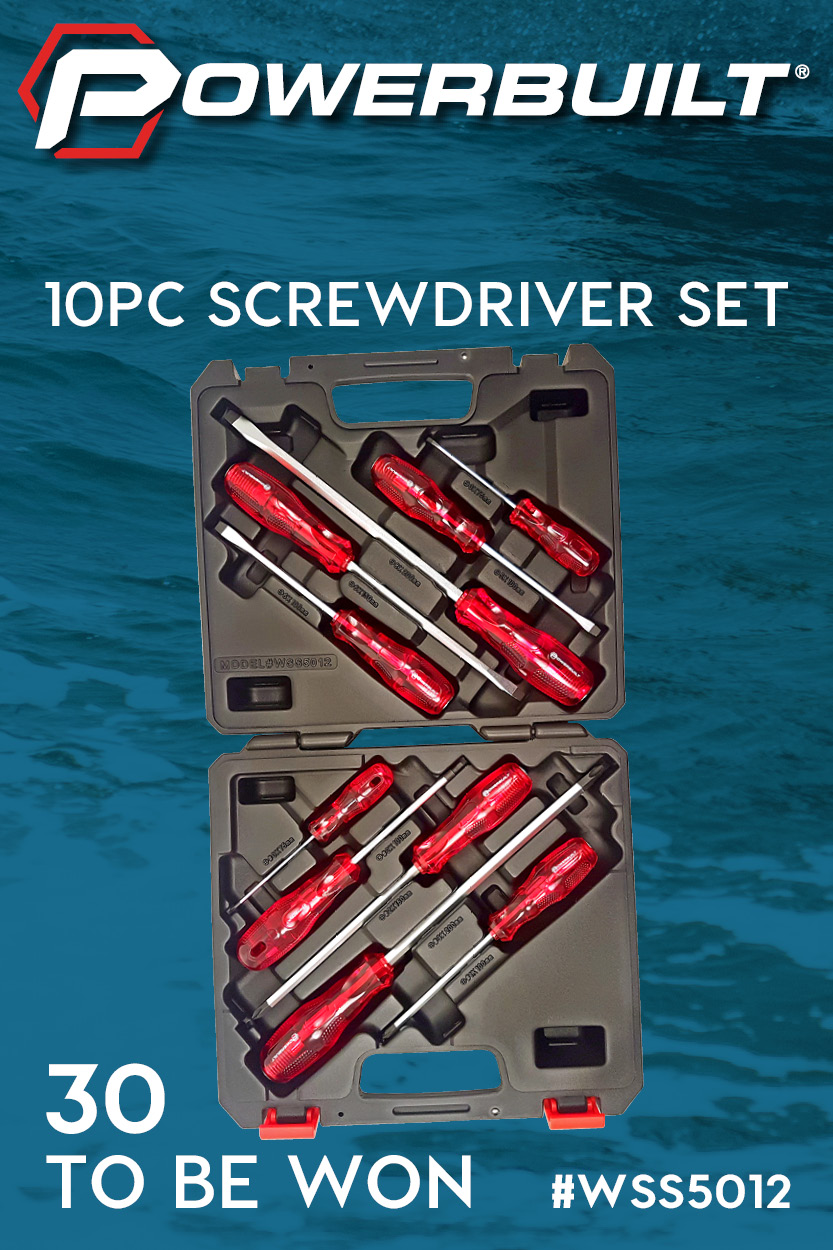 WINNERS
Aaron Lawn – TradeZone Oamaru/Ireland Engineering Solutions
Bruce Pauling – The ToolShed Woolston
Bryce Brownlie – TradeZone Morrinsville/Workplace Engineering
Chris Lane – The ToolShed Hamilton
Chris Pattison – TradeZone Mt Maunganui/ Holmes Industrial Supplies
Christina Hayes – TradeZone Mt Maunganui/ Holmes Industrial Supplies
Curtis Gillespie – TradeZone North Shore/Trade & Engineering
Des Dromgool – OnlineTools
Des Watson – TradeZone Greymouth/Westland Engineering Supplies
Edan Waugh – The ToolShed Nelson
Jacob Kirby – Saeco Wilson Invercargill
James Collard – TradeZone Wanganui/McDonald Equipment
Jim Cooper – The ToolShed New Plymouth
Joseph Cook – George Henry & Co
Joshua Atkinson – The ToolShed Nelson
Keith Watt – ProTrade Supplies Taupo
Kenneth Eggers – Multi-Parts Motueka
Lex McLeod – TradeZone Oamaru/Ireland Engineering Solutions
Mark White – The ToolShed Te Rapa
Michael Northcott – The ToolShed Takanini
Neil Krishna – OnlineTools
Paul Theuma – The ToolShed Web store
Peter Gravatt – MyTools
Richard Imbriolo – George Henry & Co
Ross Tate – The ToolShed Takanini
Sandra Cooper – Ullrich Aluminium Wellington
Simon Noble – George Henry & Co
Simon Powley – George Henry & Co
Simon Roydhouse – George Henry & Co
Tony Collis – Sparex Fielding